About Us


Linda Fripp Designs offer clients the opportunity to acquire a remarkable and unique centrepiece for any occasion, individually designed to your requirements. No order is either too big or too small to for us to undertake. Each order is unique and very special to us.


We can create the cake of your dreams, or if you are uncertain of exactly what you want , we can suggest ideas suited to your occasion, keeping in mind your specific requirement, taste and budget. All our work is hygienically undertaken in strict compliance with health and safety regulations.

We are committed to maintaining our reputation for excellence and quality. Our recipes will generously use only the best ingredients incorporating organic and local produce whenever possible. Each order is individually freshly baked specific to any necessary dietary requirements. When setting up each order we decorate the cake knife as standard. We can offer a wide range of innovative base plinths to enhance your display designed to compliment your cake. We can also offer unusual cake table coverings to complete the cake assembly, designed to suit your occasion.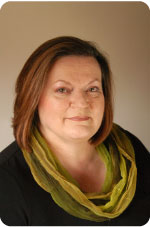 Linda Fripp
We are the trend-setters in cake design and technique....where we make today, others follow tomorrow. We offer cutting-edge designs at affordable prices to suit each individual order. We are proud to have been appointed to design and make the Royal Wedding Cake for Prince Edward and Miss Sophie Rhys-Jones in 1999. We are also proud to have been voted in the Top Ten recommended UK cake suppliers. Reliability, quality and excellence comes as standard when you order one of our creations.

Visiting clients are always welcome to view our workplace where the creations are lovingly made, three miles south west of Salisbury, in the Wiltshire village of Coombe Bissett. Click here for a map of our location and directions.